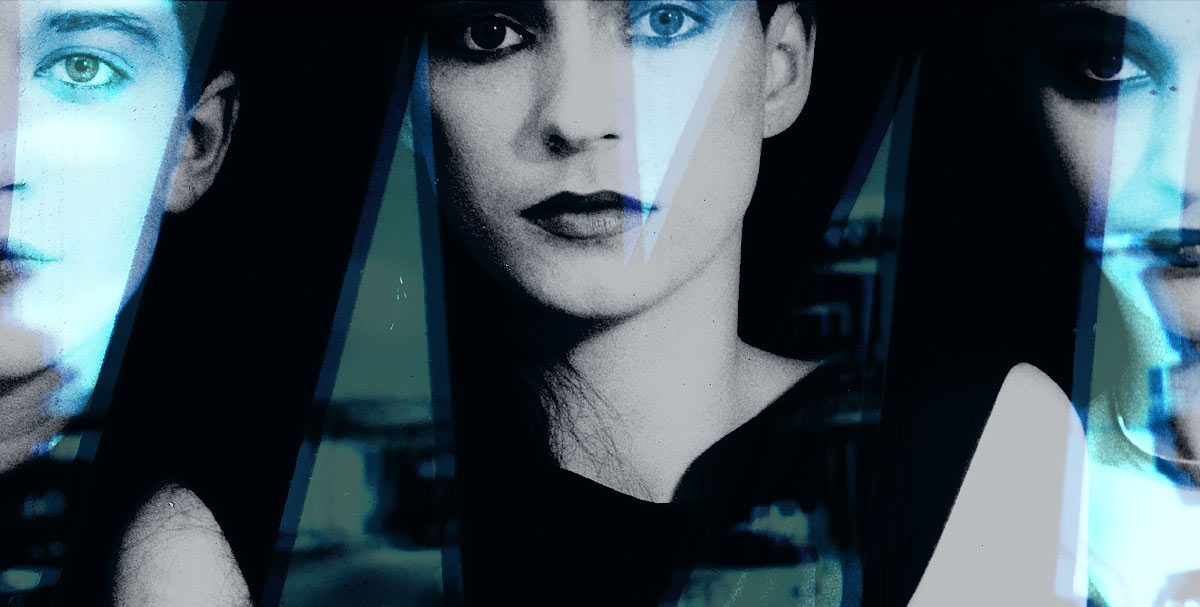 Mania D.

At one point in 1979, Karin Luner, Eva Goessling, Beate Bartel, Gudrun Gut and Bettina Koster happened upon each other in West-Berlin and decided to perform at Karin Luner's Exhibition, Wuppertal-Total, on September 29th, 1979. Karin shot a Super-8 fashion Film, but unfortunately, it has been lost at sea.

Mania D.: rapidly evolved from this formation which originally had been intended as individual players. Karin was headed to New York and she organised a performance at the Tier 3, where Mania D., consisting of Beate, Karin and Bettina, was completed by Anna Domino and Lisa Rosen. Beate and Eva performed as Mania D. at Arleen Schloss' performance space on Broome off Bowery. Back in Berlin in 1980, Mania D. had Beate, Bettina and Gudrun in the band. Through 1980, there were many gigs in Germany, amongst them they supported DAF, Siouxsie And The Banshees and The Human League.

The first and only Single, Mania D., was recorded in London and mixed at Christopher Franke's Spandau studio, was released on Monogam Records. Track Four, the A-Side went on to become Single of the Year at John Peele's radio show and he crowned them his Queens of Noise. They self-released a Cassette Tape, Duesseldorf & so. In December 1980 their ways parted; Bettina and Gudrun started Malaria and Beate went on to become Liaisons Dangereuses.


Members: Beate Bartel, Gudrun Gut, Bettina Koster
And: Karin Luner, Eva Goessling, Anna Domino, Lisa Rosen, Isabell Weiss
Diskografie
MANIA D.

Mania D. – Track 4, Herzschlag & Kinderfunk
1980, 7" Single
Monogam 02

Mania D. – Live in Düsseldorf & so
1980, MC
Selfrelease

Compilations

Als Die Partisanen Kamen
1991, Zensor
Track 4

Verschwende Deine Jugend
2002, Universal
Herzschlag

Verschwende Deine Jugend
2012, Universal
Track 4

Kreaturen Der Nacht DJ Twitch
2018 Strut/K7!
Track 4

FILM

Nina Hagen- Punk +Glory
1999, Peter Sempel
Herzschlag

Die Ameise der Kunst
2010, Peter Sempel
Herzschlag
Literatur
Woman in Rock. In: Sounds 06/81, S. 26/27 Hamburg 1981
Aber in die Hitparade möchte ich trotzdem. In: Rock Session 5, Hamburg 1981, ISBN 3-499-17413-8, S. 40–48 (Interview)
Jürgen Teipel:
Verschwende Deine Jugend
. Ein Doku-Roman über den deutschen Punk und New Wave. Suhrkamp, Frankfurt/Main 2001, ISBN 3-518-39771-0.
Das ist kein Koffer. In: Frankfurter Allgemeine Sonntagszeitung, 27. März 2011, Feuilleton, S. 31
page.php