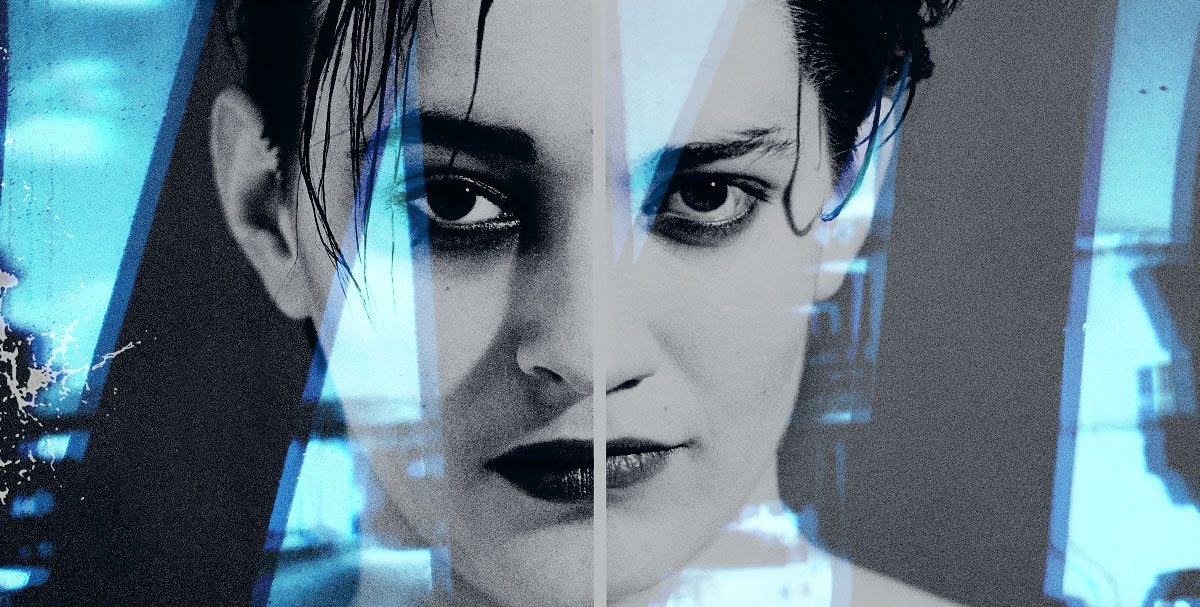 January 1981 found Gudrun Gut and Bettina Koster in Berlin-Spandau recording their first Malaria! EP (Zensor Records). Christine Hahn of The Static with Glenn Branca and Barbara Ess joined in from New York, and Manon P. Duursma from Nina Hagen with O.U.T. and Susanne Kuhnke completed the Line-Up.

Malaria! started touring intensively soon after the release of their 12", commencing with a concert with New Order at Brussels' Ancienne Belgique, and going on from there to concerts with Birthday Party, The Slits, The AuPairs, The Raincoats, Frieder Butzmann, Gianna Nanini, Nina Hagen, John Cale, Einstürzende Neubauten. They played venues as diverse as the Mudd Club in New York, the Documenta in Kassel, Studio 54, the Bat Cave in London, Les Bains Douches in Paris, Milky Way and Paradiso in Amsterdam, ICA in London and Markthalle in Hamburg and naturally, again and again, at the SO36 in Berlin.

While touring, Malaria! used their time off to record in Studios in New York, London, Brussels, New Orleans, and in Berlin (How Do You Like My New Dog? 7", Weisses Wasser 12", New York Passage 12", Revisited MC, Emotion Album).
At the BBC studios in London's Maida Vale Malaria recorded a John Peel Session and one for Kit Jensen.

Malaria! took a break in 1984 – Bettina and Christine relocated to New York, and Gudrun and Manon stayed in Berlin to form, with Beate Bartel, Matador, but not before Malaria! recorded their Mini-Album, Beat the Distance, at Hansa Studio in Berlin and Sorcerer Studio in New York.

In 1992, Gudrun, Bettina, Christine, and Manon met up in New Orleans with Jim Thirlwell (Foetus) to record "Old Man River" for the "Elation 12", followed by the Album, Cheerio, which again was recorded in Berlin.

Chicks on Speed did a remix of Malaria's "Kaltes Klares Wasser" in 2001, and it went into the Top 10.

Mania D. and Malaria! were instrumental in Berlin´s Music History, as recently presented at the Zurueck zum Beton at Duesseldorf's Kunstakademie, Kunsthalle Wien – Punk-No One Is Innocent, Geniale Dilletanten at the MKG Museum in Hamburg, Goethe institut.

In 2019, they re-released the original recording remastered on double vinyl (Compiled 0.2, Moabit Musik).


Members: Bettina Köster, Gudrun Gut
and: Christine Hahn, Susanne Kuhnke, Manon P Duursma, Calli Maria Colours
Diskografie
DISCOS MALARIA!

MALARIA!
12″EP 5 Titles
MARAT Rec 06 1981
recorded at Christoph Franke Studio Berlin, produced by Klaus Krüger

HOW DO YOU./PERNOD
7″Single
LES DISQUES DU CREPUSCULE TW133 1981
recorded at Jacobs Studio, Farnham UK produced with Ken Thomas and Martin Culverwell

WEISSES WASSER
12″ 3 Titles
LES DISQUES DU CREPUSCULE TW67 1982 Italy: Base Records 1983
recorded in Bruxelles, Engineered by Gilles Martin, produced with Martin Culverwell

NEW YORK PASSAGE
12″ 3 Titles
CACHALOT Rec BIG6 USA 1982 England: Jungle Records 1983
recorded at Sorcerer Sound Studio N.Y. produced by Eric Dufaure

EMOTION
LP 10 Titles
Germany: MOABIT Rec 1982 Benelux: LES DISQUES DU CREPUSCULE 1982 Japan: NIPPON COLUMBIA 1983
recorded at Jacobs Studio Farnham UK produced with Ken Thomas and Martin Culverwell

REVISITED
MC 11 Titles
ROIR A123 USA 1983 France: rereleased as LP/CD DANCETERIA Rec 1991
Live at Danceteria NY & 9:30 Club Washington

BEAT THE DISTANCE
12″ EP 7 Titles
REBEL Rec/SPV 1984
recorded at Hansa Studio Berlin and Song Shop Studio NYC produced by Michael Hönig (Berlin) John Hanti (New York)

KALTES KLARES WASSER
12″, CD 3 Titles
MOABIT 04/05 1991 Rerelease

COMPILED
CD/MC 16 Titles
MOABIT 06/07 1991
Malaria! Compilation

ELATION
EP CD 4 Titles
MOABIT 10 1992
recorded in New Orleans and Berlin produced by Jim Thirlwell / Johnny Klimek

CHEERIO
CD 11 Titles
MOABIT 11 1993
recorded at Mega Studio Berlin produced by Johnny Klimek

DELIRIUM
CD/LP 9 Titles
MFS Records 1993
Remixed : Remade : Remodelled by : Dr. Motte/ Sun Electric/ Westbam/ VOOV/ Moritz von Oswald/ J. Klimek/ 3 Phase/ Microglobe a.o.

KALTES KLARES WASSER versus CHICKS ON SPEED / B.MORGENSTERN
10″
2 Titles
Monika Enterprise 2000
Remixes by Chicks on Speed and Barbara Morgenstern

KALTES KLARES WASSER versus (pink)
12″ s
Superstar 2001
Remixes by Chicks on Speed remixed DJ Koze, Thomas Schmacher + Electrochemie LK

KALTES KLARES WASSER versus (blue)
12″ s
Superstar 2001
Remixes by Wassermann / The Modernist / Barbara Morgenstern/ ChicKs On Speed

VERSUS EP
12″ EP
4 Titles
Superstar 1001
Remixesby Alter Ego/ Ellen Allien/ Thomas Fehlmann/ Atomheart

VERSUS
Album CD
13 Titles
Superstar 2001
Remixes by Chicks on Speed/ Thomas Fehlmann/ Sun Electric/ Atomheart/ Dr.Motte/ Wassermann / Alter Ego/ Ellen Allien/ Barbara Morgenstern/ Dj Koze + the Tease/ Solex/ Matador

COMPILED 2.0 + FULL EMOTION
2LP
MOABIT 2019
Malaria! ORIGINAL RECORDING Remastered

M_SESSION
Rare Originals + Monika Werkstatt Versions
2LP, 2CD
MOABIT 2021
Mania D., Malaria!, Matador

Several Compilations, including the following:

VENUS WELTKLANG
1981 LP, Flame Rec Germany
Malaria! live

A DAY IN OCTOBER
1983, LP, Les Disques de Crepuscule Belgium

TRA SPEZIAL BERLIN
1983, MC plus magazine, TRA Japan

SO WAR DAS SO36
1984, VIDEO VHS
Malaria! Thrash me – Live

GIRLISM
1991 CD, Ausfahrt Rec Germany

Verschwende Deine Jugend –
Punk Und New Wave In Deutschland (1977-83)
2002, 2CD, 2LP, Ata Tak

SUPER 80
2005, DVD + LP + CD, Monitorpop
Malaria! Geld Clip

GIRL MONSTER
2006, 3CD`s, Chicks on Speed Rec



VIDEO CLIPS

Geld
by Hormel/Bühler
Moabit01 1982

Your Turn To Run
by Hormel/Bühler/Gut
1982

You You
by Anne Carlisle
1983

Elation
by Isabel Hegner
1992
Literatur
Jürgen Teipel:
Verschwende Deine Jugend
. Ein Doku-Roman über den deutschen Punk und New Wave. Suhrkamp, Frankfurt am Main 2001, ISBN 3-518-39771-0.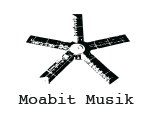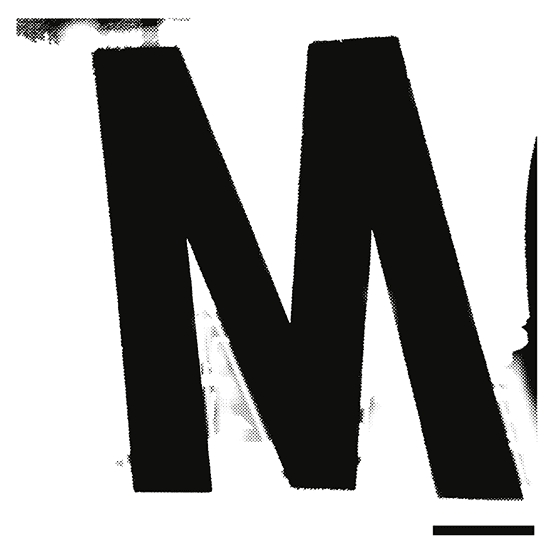 page.php